Jack
O GR CH ROCH Glenloy Play With Th Devil UDX RM RAE6
Jack was born on 28th March 2014 at "Glenloy" to the north of us, near Taree. He is such a loving boy who squirmed his way into our hearts from the day we met him.
Always happy, whether he is on the farm, or travelling with us. We are so grateful to Roslyn & Kevin for entrusting him to us.
Jack has been hip & elbow tested, as well as DNA tested. A further updated comprehensive panel of DNA testing was completed in 2021.
Achievements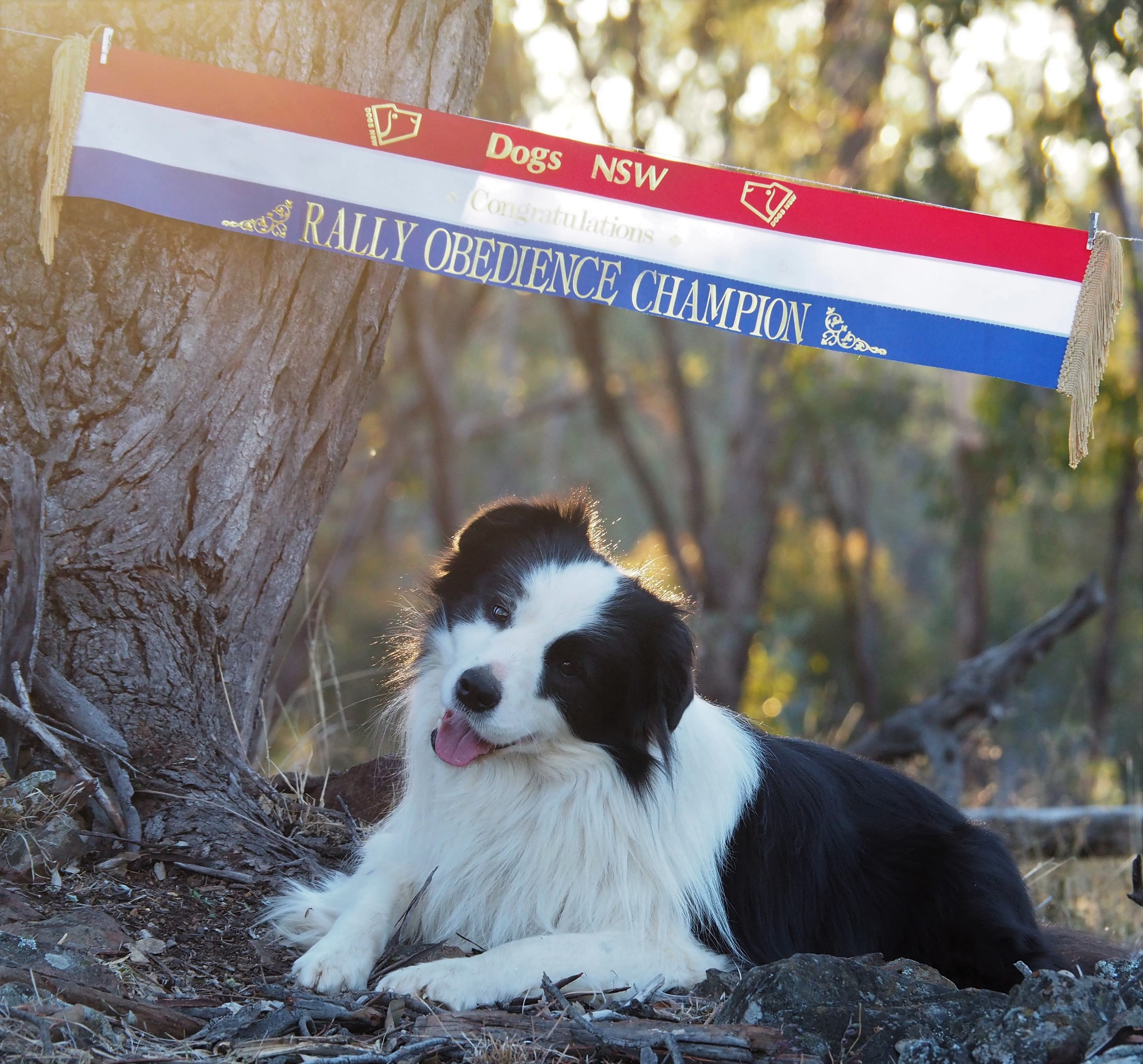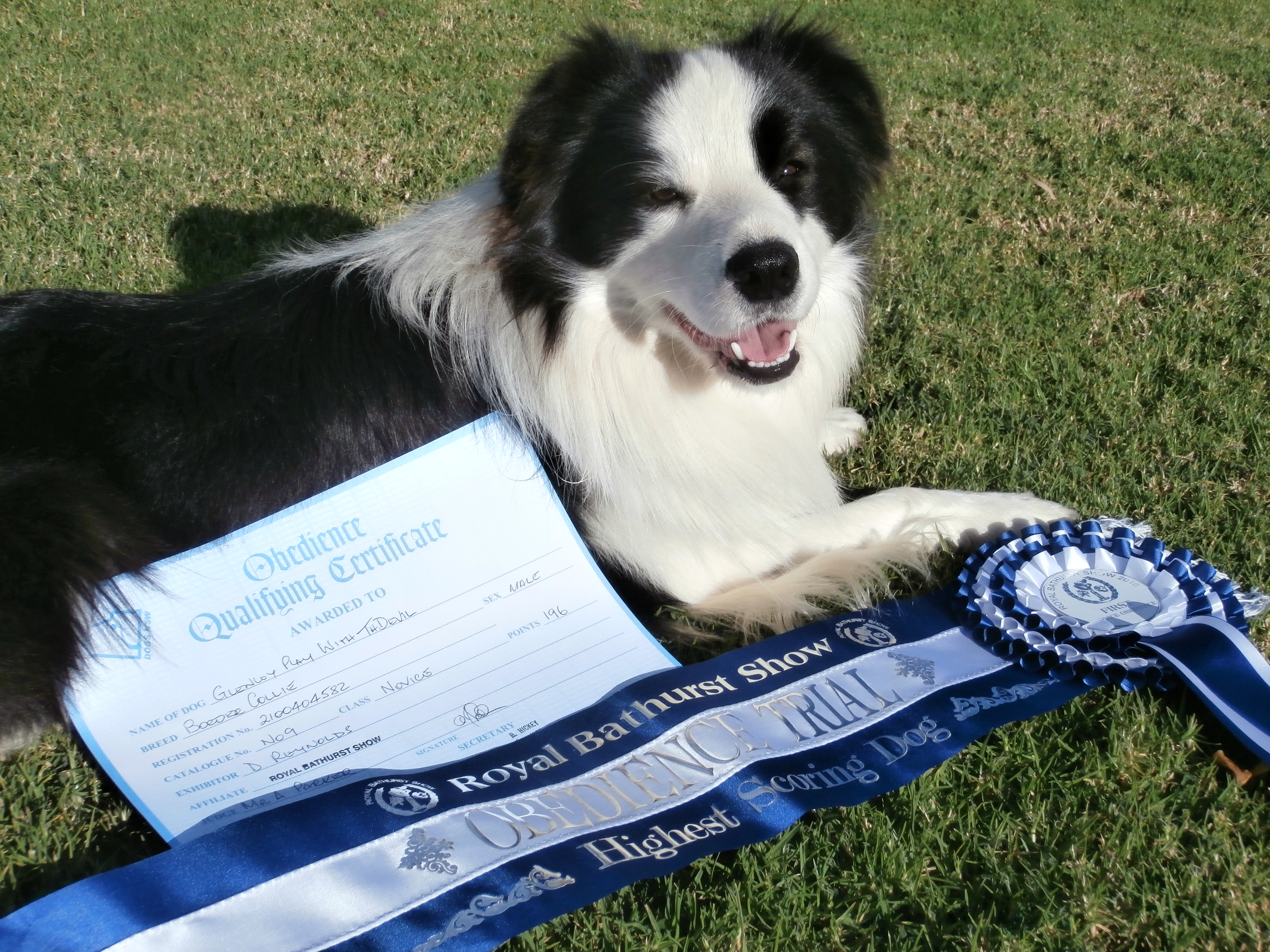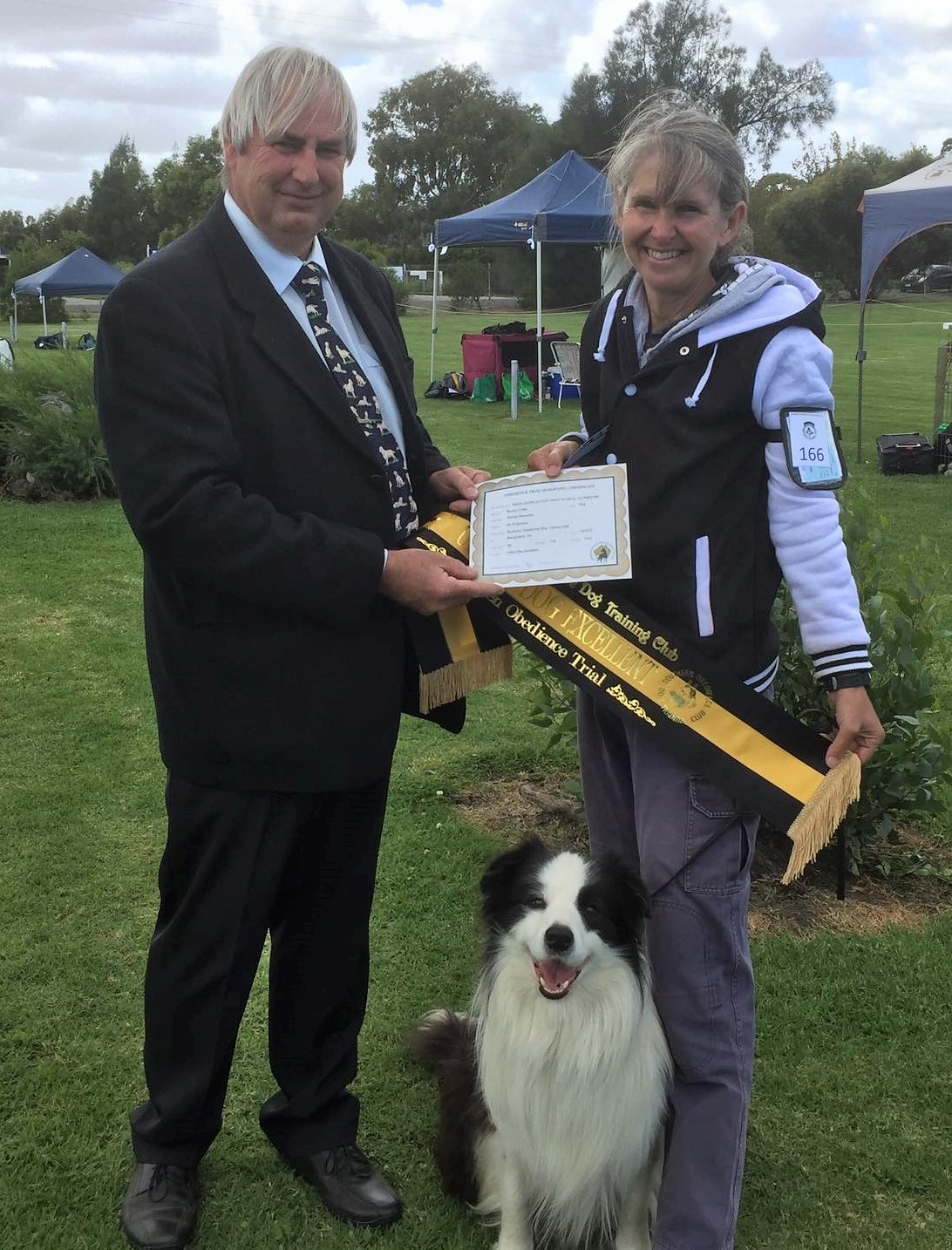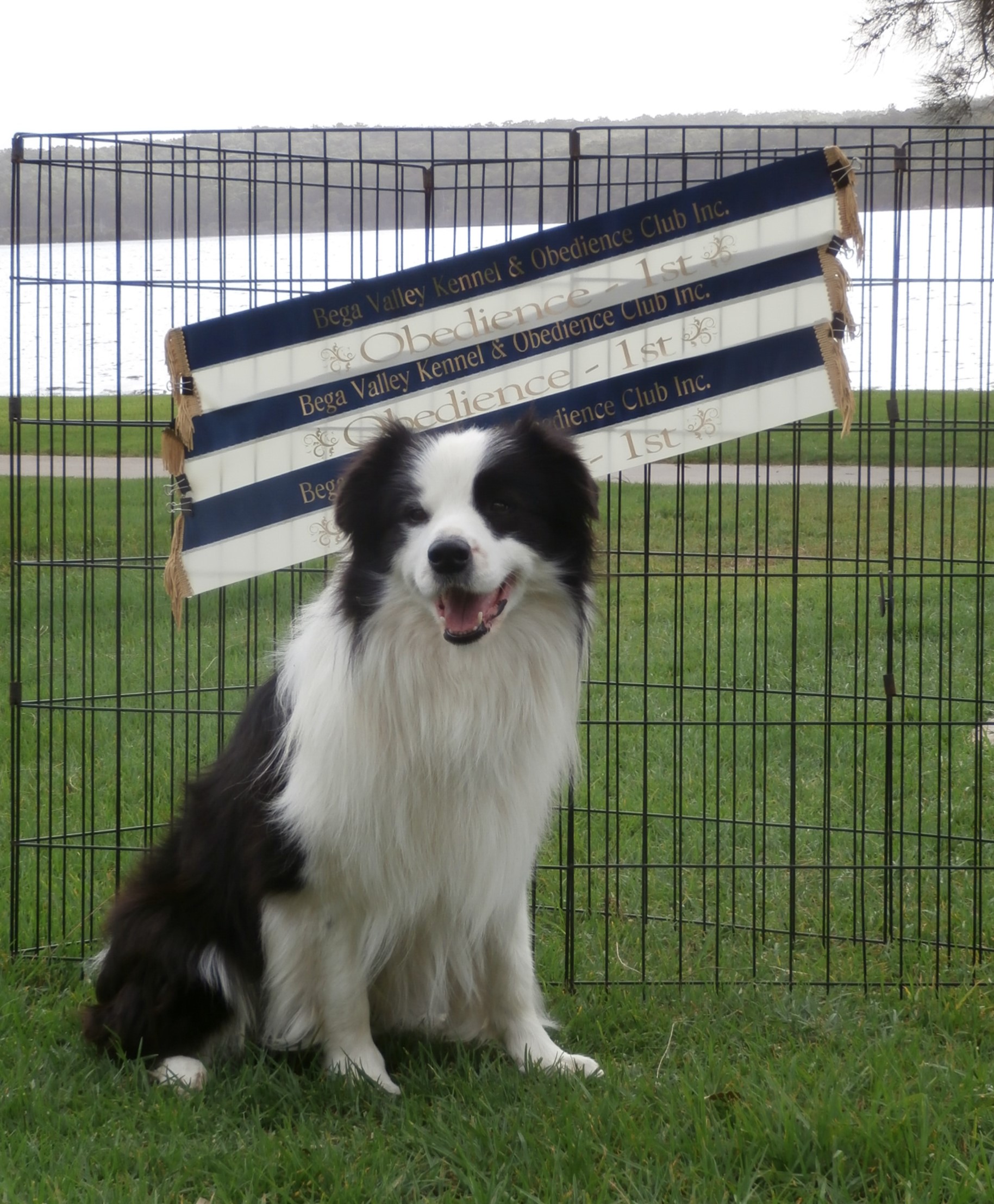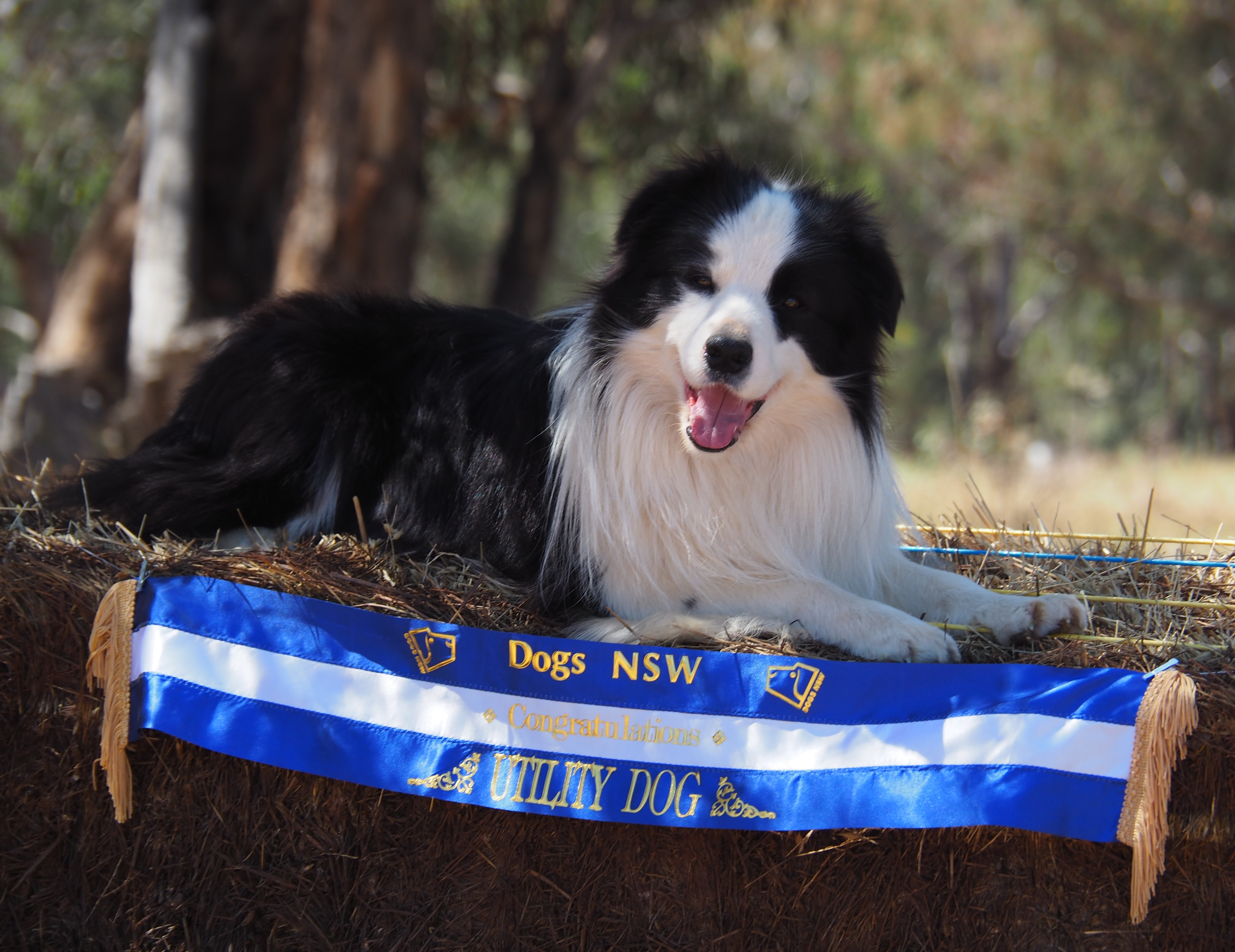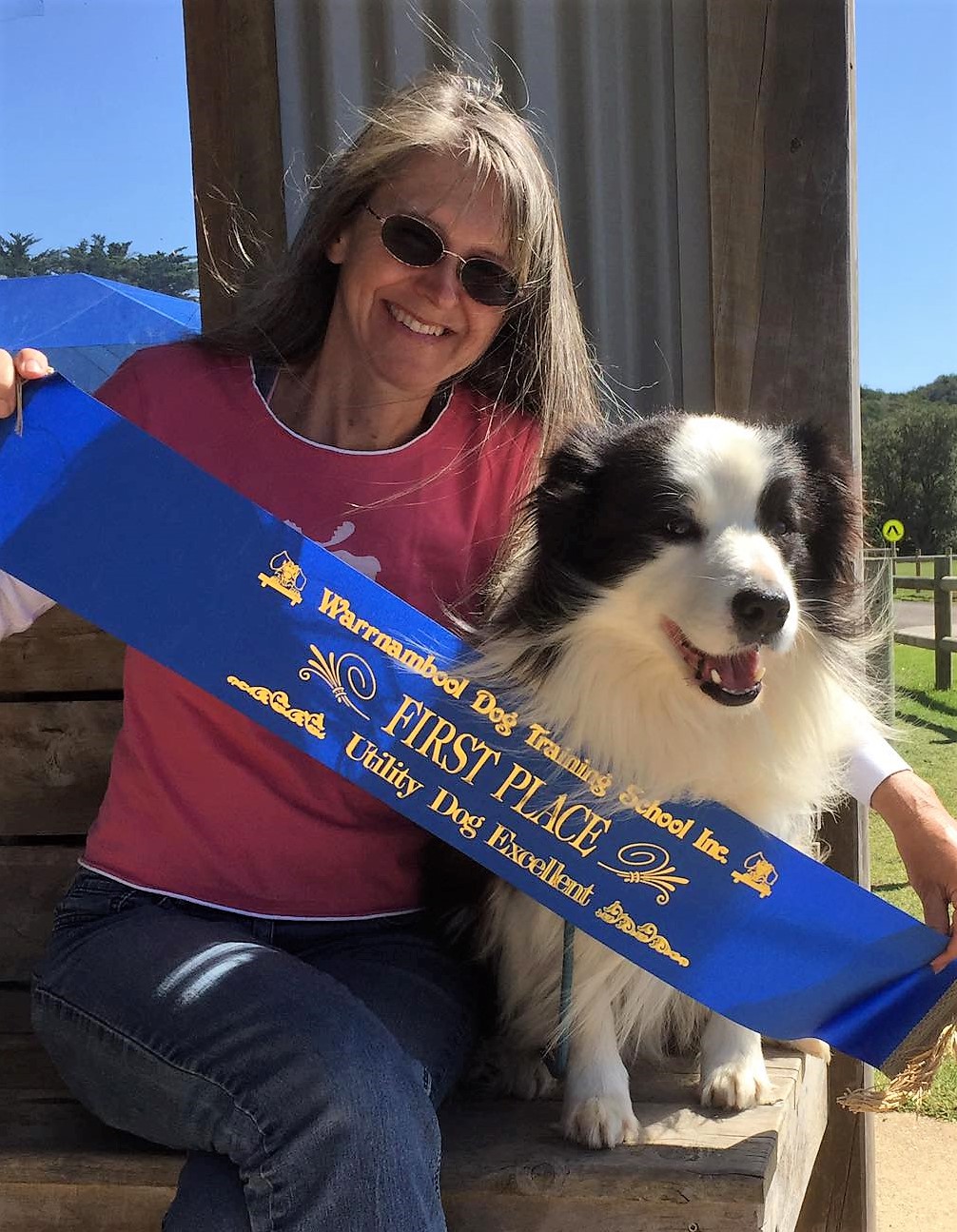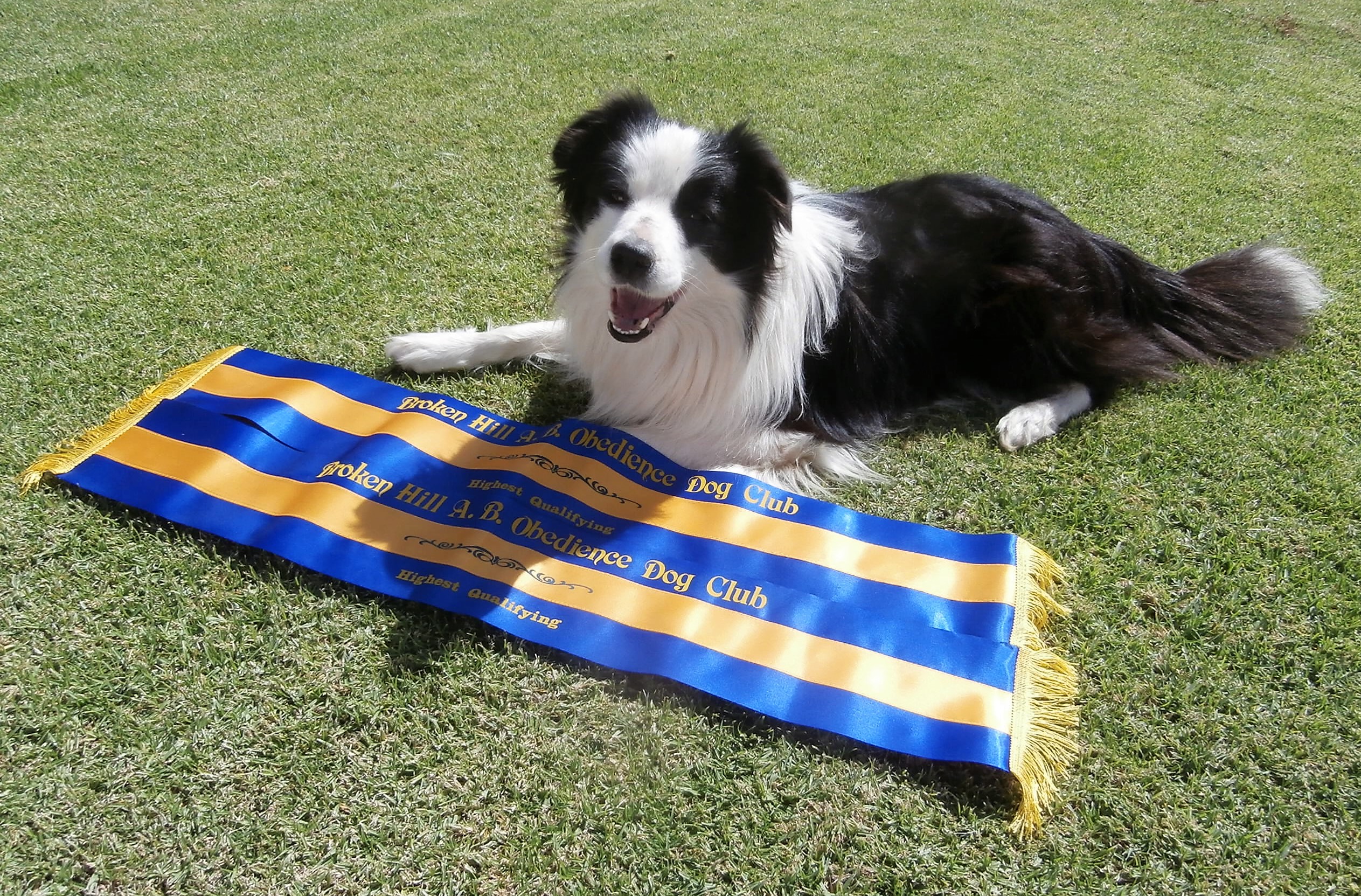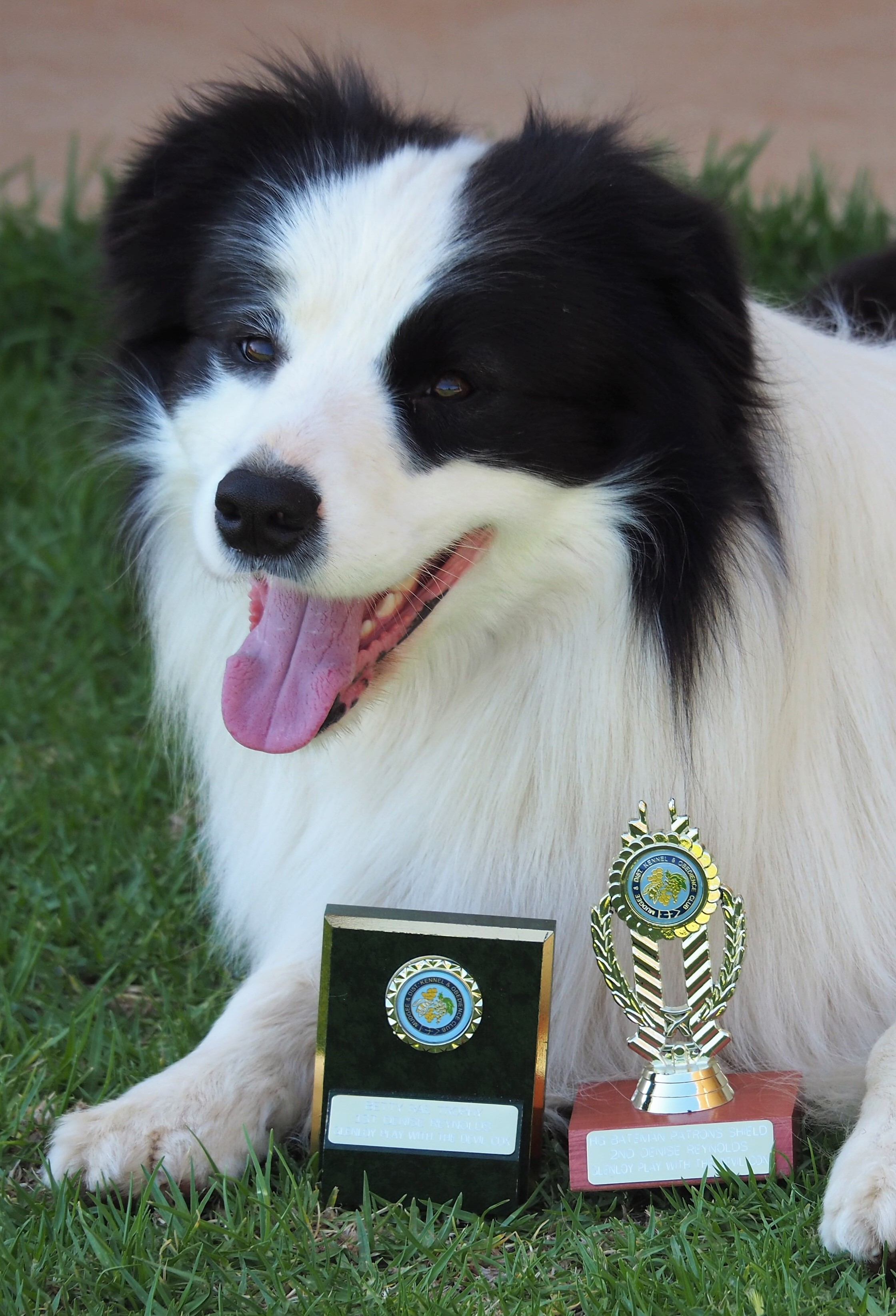 Obedience Titles
| | |
| --- | --- |
| CCD | Gained his 3 qualifications in 3 consecutive trials, the final one being at Armidale in October 2015 |
| CD | Final qualification was obtained at Bathurst in April 2016 |
| CDX | Obtained his final qualification at Dubbo in July 2016 |
| UD | Was a tough road, as anyone who trials in UD is aware, but finally gained his title with his 3rd qualification at Newcastle in November 2018 |
| UDX | COVID certainly threw a spanner in the works with the cancellation of trialling for approximately 6 months, but then gained his final qualification at the NSW Obedience State Titles in October 2020 |
| OCH | Jack obtained his title of Obedience Champion by obtaining a 2nd qualification in UDX (scores of 185 or more) at Bathurst in April 2021 |
| O GR CH | Very excited to have Jack obtain the highest available title in Obedience trialling... Obedience Grand Champion. He obtained his 5th and final required qualification (at 185pts or more) in UDX at the Bega Valley trials held in February 2022 |
Rally Titles
| | |
| --- | --- |
| RN | Gained his 3 qualifications in 3 consecutive trials, the final one being at Newcastle in January 2018 |
| RA | Again gained his 3 qualifications in 3 consecutive trials, the final one this time being at Broken Hill in April 2018 |
| RE | All 5 qualifications gained at 5 consecutive trials, the final one being at Broken Hill in June 2018 |
| RAE | All 5 qualifications in both RA and RE obtained at 5 consecutive trials, the final one being at Kootingal in October 2018 |
| RM | 7th and final qualification gained at Kootingal in October 2018 |
| RAE2 | Additional 5 qualifications in RA and RE obtained at 5 consecutive trials, the final one being at Darwin in March 2019 |
| ROCH | Quite a journey to obtain an additional 10 qualifications in RM with scores of 90 points or more, but he finally achieved this championship at Dubbo in August 2019 |
| RAE3 | A further 5 qualifications in RA and RE completed at Albury in November 2020 |
| RAE4 | Another set of 5 qualifications in RA and RE completed at Broken Hill in April 2021 |
| RAE5 | This next set of qualifications was completed in Queensland at Pine Rivers in June 2021 |
| RAE6 | Yet another set of qualifications, also completed in Queensland, at Rockhampton in August 2021 |
Pedigree
O GR CH ROCH Glenloy Play With Th Devil UDX RM RAE6
S: Ch Steadfast Deja Vu In Blue ET
S: Ch Showioz Breakn Th Rules
S: Grand Ch Showioz Makin Waves
D: Etherial In Th Moonlite
D: Ch Sashdan Blues ThNew Blak ET
S: Ch NzTazmanTrekker O Clan-Abby
D: Sashdan Rising Spirit CCD ET
D: Glenloy Insignia
S: CH Maghera Presents Me
S: Grand Ch Maghera Star Collector
D: Ch Maghera The Heat Is On
D: Ch Glenloy Hellfreezersova
S: Sup Ch Monochrome Maestro
D: Ch Glenloy Witches Brew
O GR CH ROCH Glenloy Play With Th Devil UD RM RAE6
S: Ch Steadfast Deja Vu In Blue ET
S: Ch Showioz Breakn Th Rules
S: Grand Ch Showioz Makin Waves
D: Etherial In Th Moonlite
D: Ch Sashdan Blues ThNew Blak ET
S: Ch NzTazmanTrekker O Clan-Abby
D: Sashdan Rising Spirit CCD ET
D: Glenloy Insignia
S: CH Maghera Presents Me
S: Grand Ch Maghera Star Collector
D: Ch Maghera The Heat Is On
D: Ch Glenloy Hellfreezersova
S: Sup Ch Monochrome Maestro
D: Ch Glenloy Witches Brew